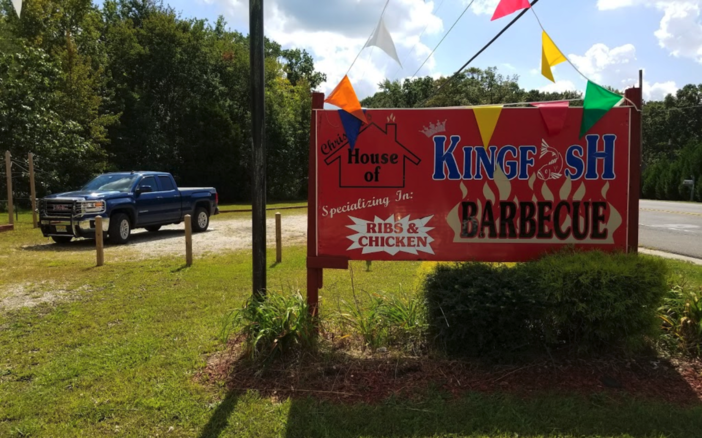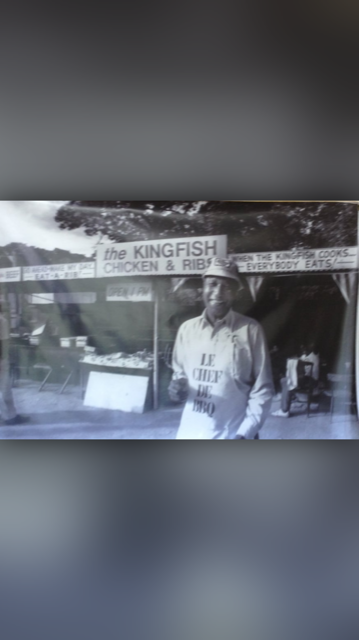 Thank you, Creator, for a brand-new day, not knowing what lies ahead, or what this day may lead to…
There's a stretch of country highway on the east coast of southern New Jersey known to many as Route 40 east, once the gateway to Atlantic City for southerners via the Delaware Memorial Bridge over the Delaware River (64.32 mi).
While traveling this route on the way to the shore, dense woodland containing homes and businesses as well as occasional farms, during the summer between 1977 – 2000, I'm almost certain that you have seen the "Kingfish" Barbecue roadside stand. If you stopped, more than likely you met the man Charles Bryant Sr., aka "Kingfish" a resident of Buena Vista Township- Richland, New Jersey. "the King of Ribs" crowned this title by a newspaper writer.
However, this was not their plan. Charles Bryant was a big rig truck driver for several local trucking companies. After an accident and several operations due to the accident, he knew he could no longer do the job he once enjoyed. He wasn't going to take this injury lying down he was a provider for his family. Charlie knew plenty of people, and plenty of people knew Charlie!
Charlie took to the highway once again but in a different way. He opened a roadside stand on Route 40 selling fresh fish. Hence the name "Kingfish". He and his wife Christine, a freelance seamstress and the secret behind the "Third Generation" barbecue sauce, often grilled their lunch while at the fish stand. This day in 1977, for one customer it wasn't about the fresh fish, it was all about the barbecue.
Following the departure of Charles and Christine Bryant, the legacy of the legends remains to be seen.
Christine's House of Kingfish Barbecue, LLC has survived into the "the Third Generation", serving barbecue lovers at this 926 Route 206 – Shamong Township, New Jersey location for 15 yrs.
We Are Family!