Christine's House of Kingfish Barbecue, LLC
Christine's House of Kingfish Barbecue, LLC – Helping families with meal choices, creating a wonderful treat for vacationers, feeding the hungry working man while on the job. Building a lasting relationship and a memorable experience with all barbecue lovers. The melting pot of all lovers of barbecue is what we aspire to be recognized as.
We have poured our hearts into a successful neighborhood barbecue business specializing in the "Best of the Best" barbecue. Often imitated but can't be duplicated. Our customers describe our service as, going out to eat and feeling at home. Colorful narratives describe our barbecue, childhood memories, neighborhood block parties, family gatherings, and a pride in home. For food-savvy gastronomic social explorers tired of warmed-over rotisserie ribs and chicken, we have built a barbecue reputation with technique, skills, "third Generation" secret sauce, and recipes passed down from West Virginia to Southern Georgia. Our style of barbecue run long and deep. Christine's House of Kingfish Barbecue, LLC encourages the mutual enjoyment of barbecue, conversation, and personal connections. The craving for "lip smackin, finger sucking" barbecue ends here.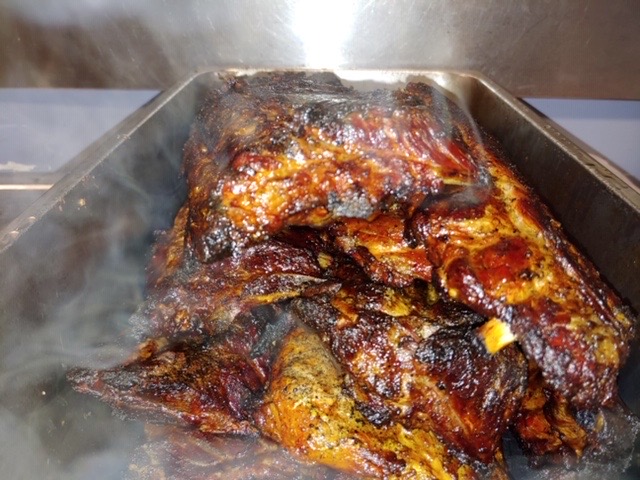 "The food and people are great. "
"I was there on Saturday the food and people are great. Can't ask for better ribs. Also the smoked chicken was the best"
Frank M.

"Great Food..if your in the area this restaurant is a must try. Little spot on the side of the highway if you blink ya might miss it. "
LaTonya F.

"This place rocks! My only regret is after all these years coming to Permberton, NJ for soccer tournaments this is the first time I stopped here."

Victor B.